OUR STORY
Serving customers from Eastern Nebraska to Western Iowa.
Lacey Construction, Inc. was incorporated in Nebraska in February 2001 by Chuck L. Lacey Jr. and Kari Lynn Lacey. Chuck serves as the corporate President and his wife Kari serves as the secretary and treasurer. The firm's mission is to provide commercial construction services in eastern Nebraska and western Iowa.
Lacey Construction was always an end goal for Chuck. He grew up working for Wahoo Concrete Products, a company founded by his grandfather Robert Beaman. His professional aspirations were also influenced by Mike Collins of ME Collins contracting. Chuck attended the University of Nebraska at Kearney and graduated with a degree in Construction Management.
The first year, projects were completed in Wahoo, Omaha and rural Butler County. Chuck wore many hats in the early days, taking on the role of project manager, cost estimator and business development lead. The last 16 years has seen tremendous growth. Lacey, Inc. has worked in several local communities, from the cities of Lincoln, Omaha and Council Bluffs to smaller towns like Deshler, Herman, Treynor, and York. Lacey Construction has completed projects utilizing the design and build process, along with acting as a general contractor in the process and representing clients as a construction manager. Projects range from as small as a new roof for the local veterinary clinic, to urban condominium restoration in downtown Omaha. From conventional wood-framed libraries like Deshler, to larger, industrial facilities as seen in the Omaha Steel Castings facility in Wahoo.
Lacey Construction is uniquely qualified to be considered a trusted partner for your construction efforts.  What we believe sets us apart from other contractors is our small-town upbringing. We are Nebraska Built and proud to be.  For us that means a strong work ethic with dedication to improve every day.  It means standing behind your work and your handshake. As a company we have completed multi-million-dollar projects in urban and rural areas, we have experience with many structural building systems, we have built and met tight budgets and timelines, we have finished multi-story urban and rural projects safely, we have worked with numerous architects and engineers all across the Eastern half of Nebraska. We have been a trusted professional on numerous projects from conception through a successful project finish.  We are proud to be Nebraska Built!
our team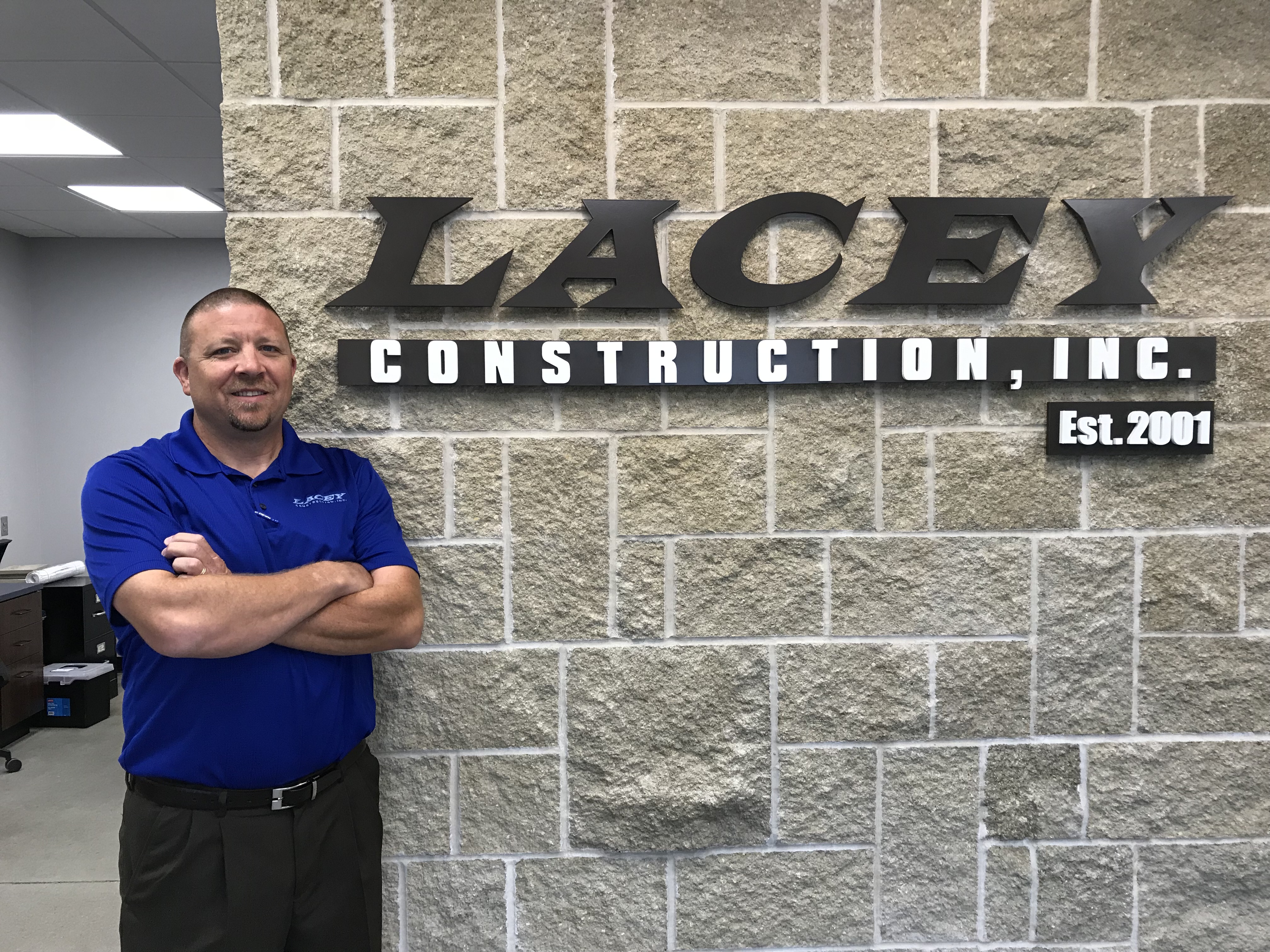 Chuck Lacey Jr.
President
Chuck attended the University of Nebraska at Kearney and graduated with a degree in Construction Management in 1994. In 2001, he founded Lacey Construction, Inc. where he now serves as the corporate president.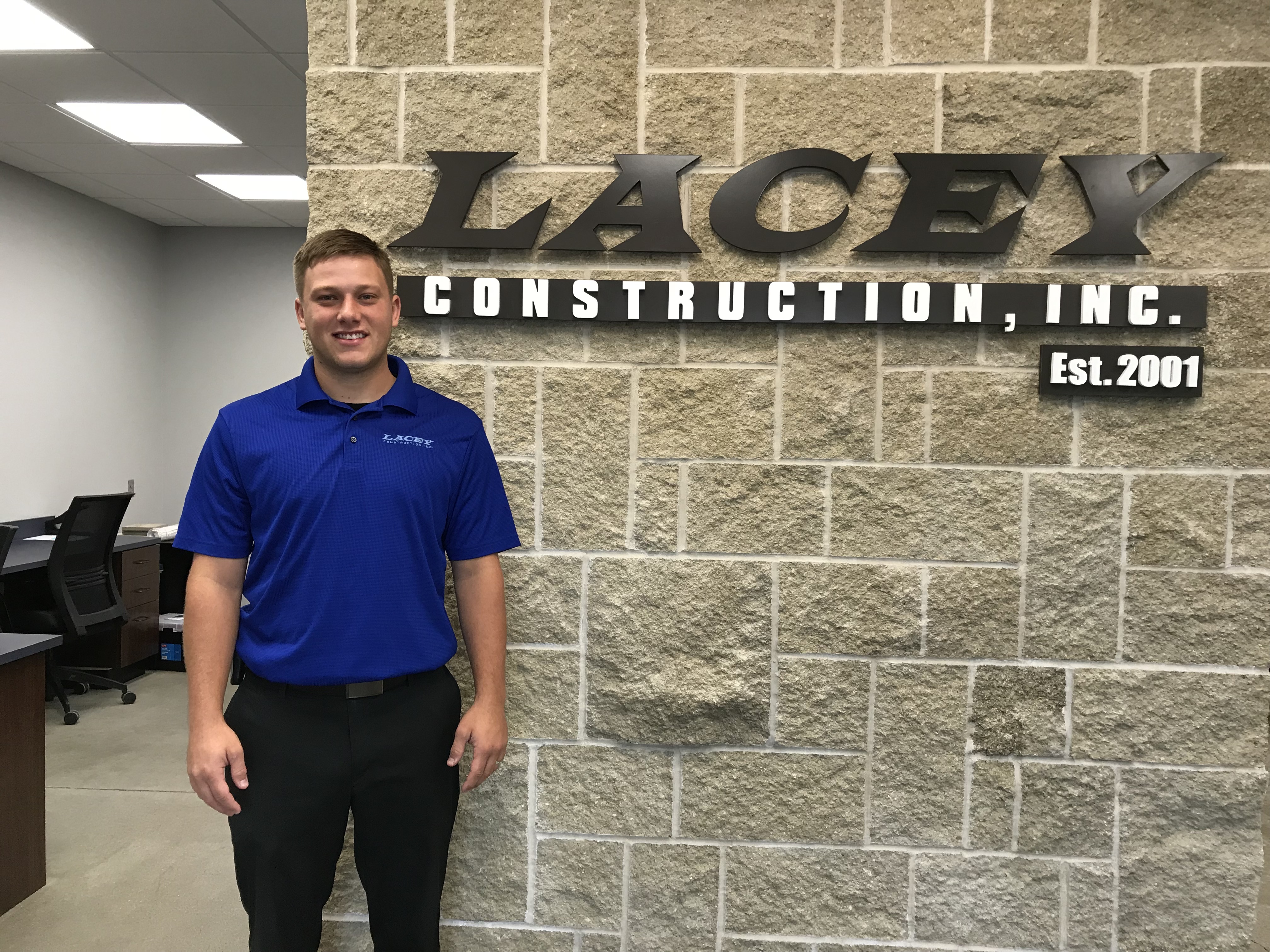 Tobin Spangler
Business Development
A 2013 graduate from the University of Nebraska at Omaha, Tobin brings experience in both construction and sales to Lacey Construction, Inc., where he has taken on the roles of estimating, marketing, and sales.
Mike Lihs
Pre-Project Coordinator
Mike graduated from Northeast Community College at Norfolk with a degree in Architectural Drafting in 2006. Mike brings experience in Drafting and Estimating to Lacey Construction where he has taken on the roll as Pre-Project Coordinator.
Caleb Kuhfahl
Project Leader
Caleb graduated from Hastings College, in Hastings Nebraska with a bachelors degree in Construction Management.  He has experience in the residential construction, financial and human resources sectors of industry. In his previous job Caleb taught as a Construction Management Instructor for Central Community College.  Caleb has used these experiences to become a project manager and is responsible for on-site leadership on Lacey Construction, Inc. projects.
Do you need professionals for your next project?