Serving customers from Eastern Nebraska to Western Iowa.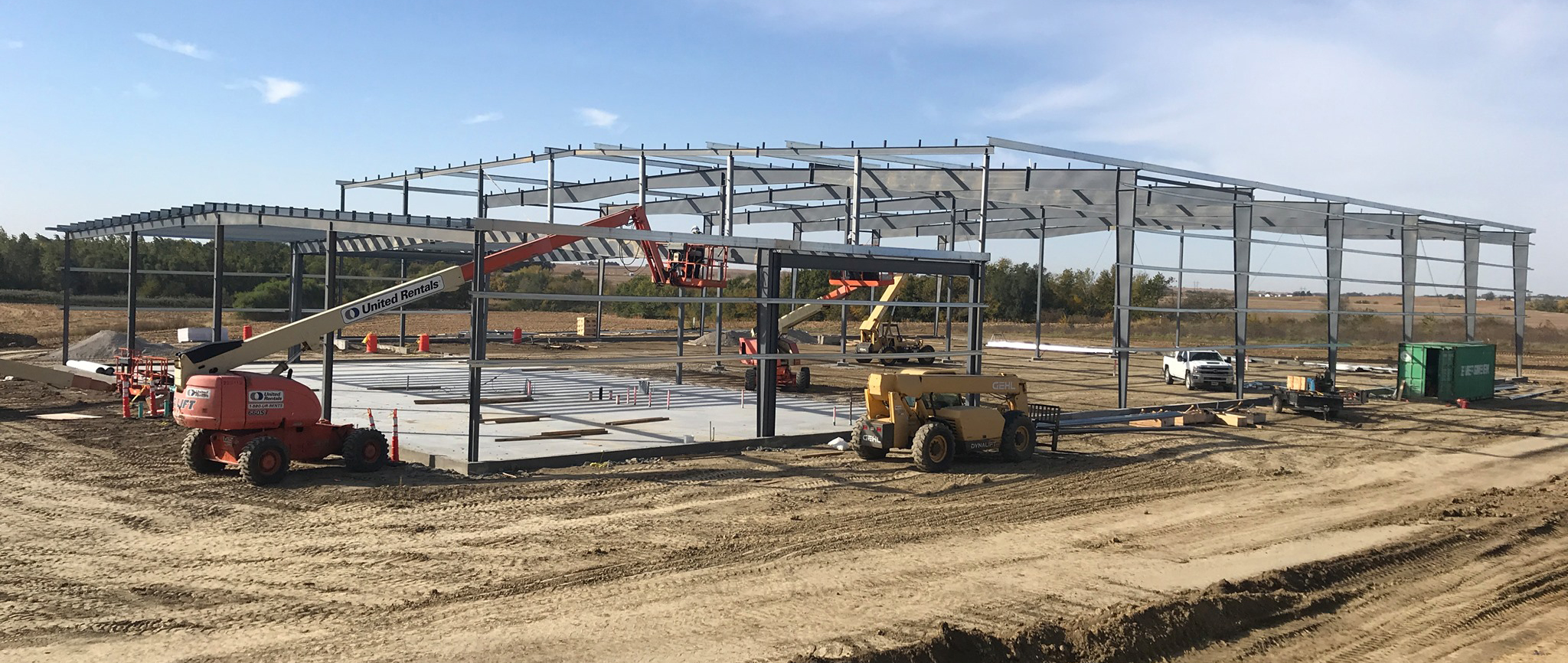 Lacey Construction, Inc. was incorporated in Nebraska in February 2001 by Chuck L. Lacey Jr. and Kari Lynn Lacey. Chuck serves as the corporate President and his wife Kari serves as the secretary and treasurer. Lacey Construction was always an end goal for Chuck. He grew up working for Wahoo Concrete Products, a company founded by his grandfather Robert Beaman. His professional aspirations were also influenced by Mike Collins of ME Collins contracting. Chuck attended the University of Nebraska at Kearney and graduated with a degree in Construction Management.
Lacey Construction is uniquely qualified to be considered a trusted partner for your construction efforts. What we believe sets us apart from other contractors is our small-town upbringing. We are Nebraska Built and proud to be. For us that means a strong work ethic with dedication to improve every day. It means standing behind your work and your handshake. As a company we have completed multi-million-dollar projects in urban and rural areas, we have experience with many structural building systems, we have built and met tight budgets and timelines, we have finished multi-story urban and rural projects safely, we have worked with numerous architects and engineers all across the Eastern half of Nebraska. We have been a trusted professional on numerous projects from conception through a successful project finish. We are proud to be Nebraska Built!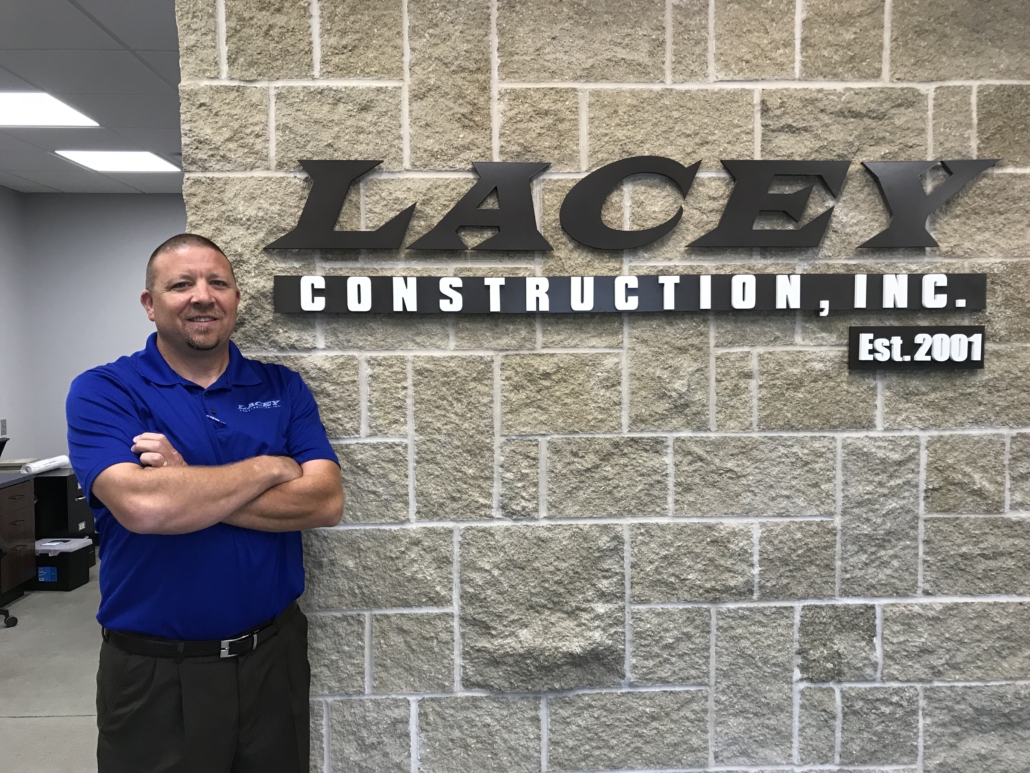 Chuck attended the University of Nebraska at Kearney and graduated with a degree in Construction Management in 1994. In 2001, he founded Lacey Construction, Inc. where he now serves as the corporate president.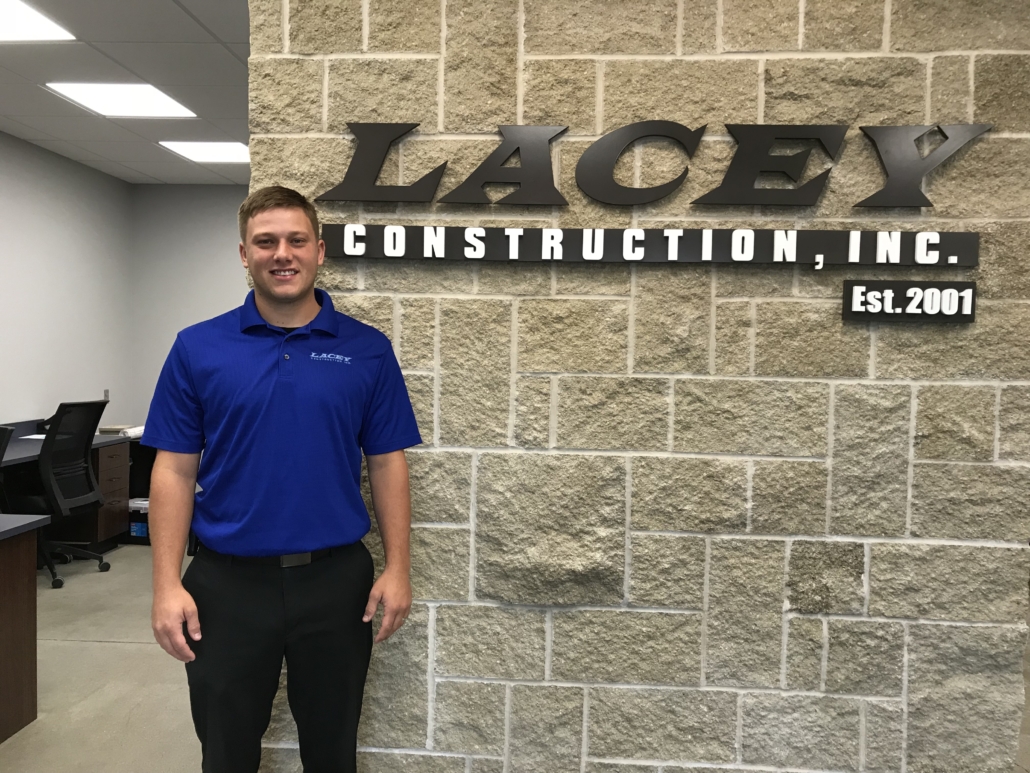 A 2013 graduate from the University of Nebraska at Omaha, Tobin brings experience in both construction and sales to Lacey Construction, Inc., where he has taken on the roles of estimating, marketing, and sales.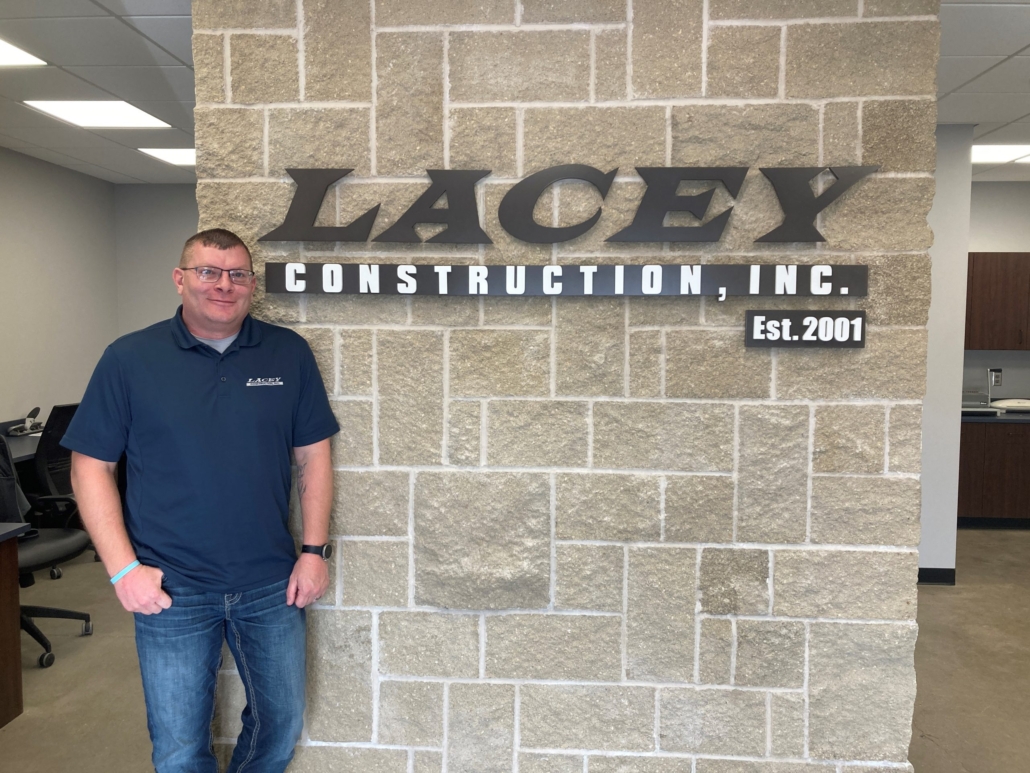 Mike graduated from Northeast Community College at Norfolk with a degree in Architectural Drafting in 2006. Mike brings experience in Drafting and Estimating to Lacey Construction where he has taken on the roll as Pre-Project Coordinator.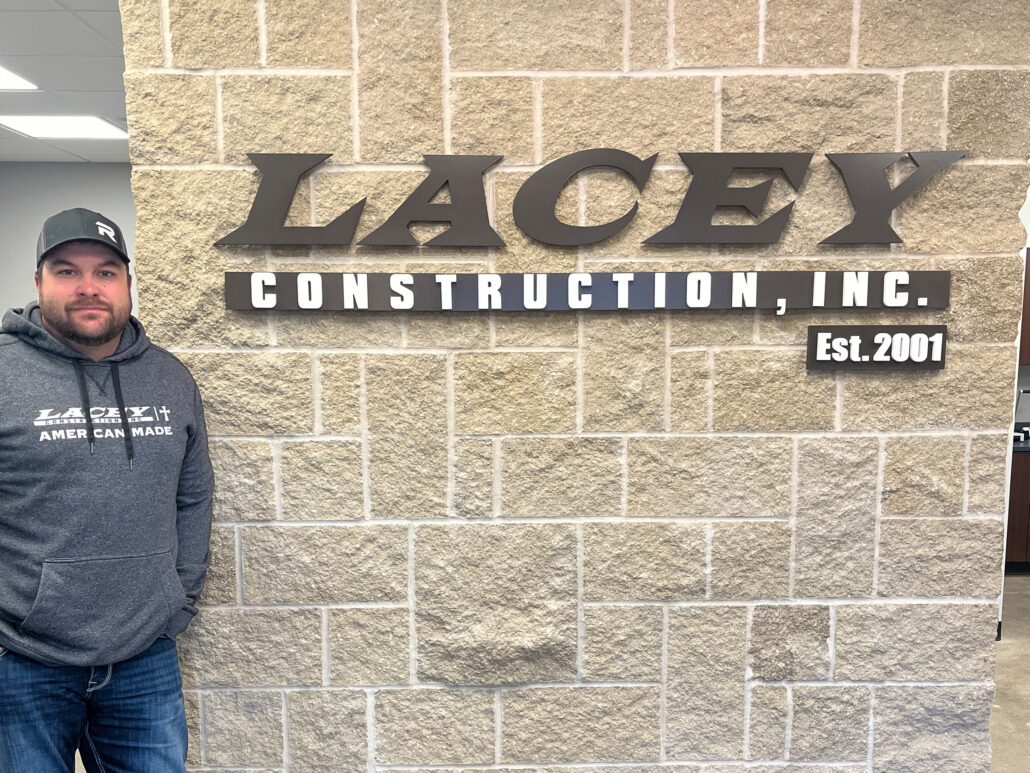 Ryan attended college at Oklahoma State University before joining active-duty Army in 2010. He has served in the Army and Nebraska National Guard for a total of 13 years. Ryan draws from his military experiences in order to provide leadership and problem-solving skills to the Lacey Inc team. In his previous job, Ryan worked in Project Management/ Customer Satisfaction. This has provided Ryan with industry experience to be drawn upon on any construction project situation that may arise.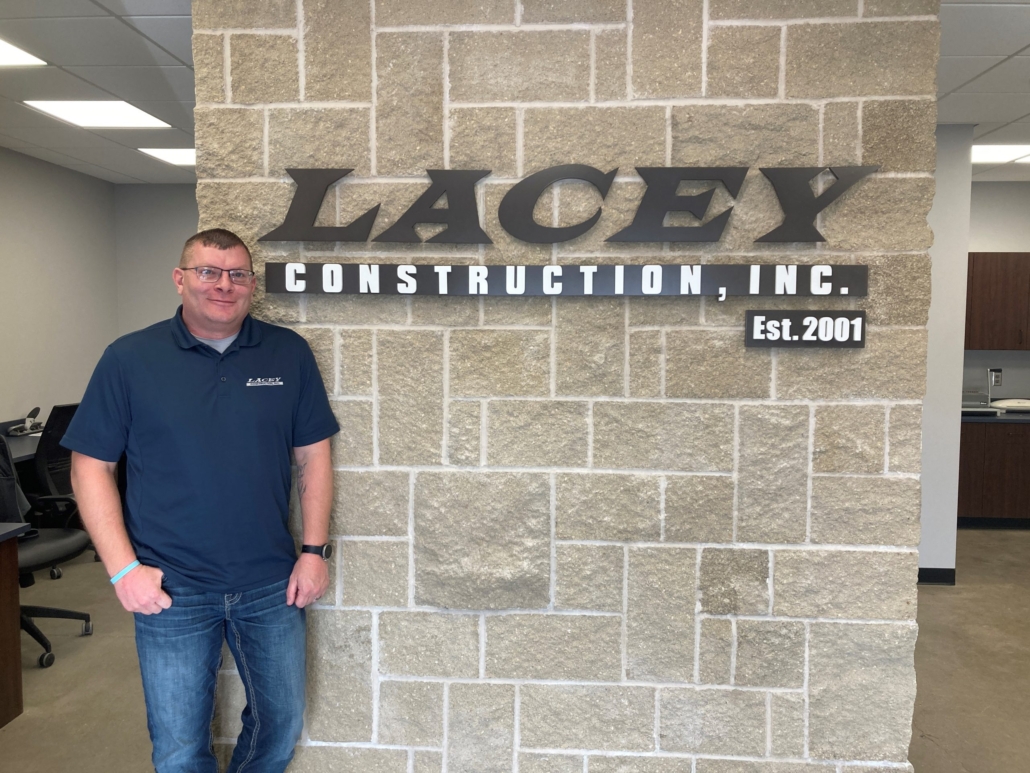 Project and Construction Operations Lead
Blake has been the Project Lead for 2 years and has developed his skills in erecting steel framed buildings.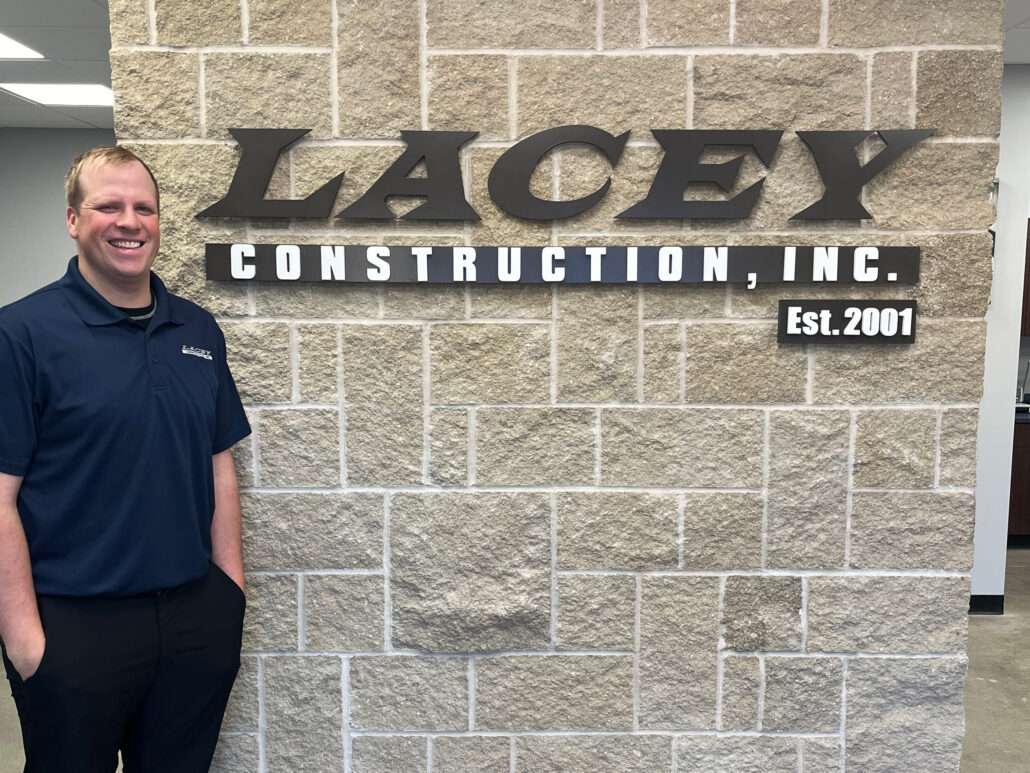 Business Business Development
Marshal is from Yutan, NE, now living in Wahoo. He has a B.S in Mathematics from South Dakota State University and a M.A.T from Hastings College. Throughout his life, he has worked is various different sales roles and continues his passion for rodeo and horses outside of work. Marshal draws on his experience to drive the Lacey brand to the next level and develop high level connections.
Get Started with a Free Consultation
Call 402-443-1112 or fill it the form below:
Whether you're just considering a metal building project down the road, or you're ready to get started, we're here to help.
Reach out now to schedule a no obligation meeting. We're here to answer all of your questions, start designing your project, or work up pricing.
*We will never sell or share your contact info.