HAVE AN IDEA?
Plan with us digitally - via phone, email, video conferencing
There is no time like the present for your next building project! Why? Let us explain…
We are in a historic stretch of time right now and we don't need to remind anyone of that. Everyone is a bit uneasy, either at all of the unknowns right now, such as illness hitting our households or the frailty we are finding in the economy. None of this is enjoyable and we are included with the millions who hope it is over soon and the fog dissipates.
On the business side, here are some positives to consider:
Interest rates have gone down considerably – While they were fairly low before, the government continues to take steps for additional relief. Borrowing is easier than ever now.
Commodity pricing reductions – Steel, concrete and lumber have all been high for the last five years, maybe longer. With the market decline, building materials are becoming more affordable – helping lower construction costs.
We believe that once this fog lifts, the economy will recover rapidly. The U.S. was strong before and will be strong again. Now is the time to plan and lock in pricing while we see the input costs so low and while the ability to borrow at such reduced rates are present.
Lacey Construction can help! Let us work with you (digitally – via phone, email, video conferencing) to design and plan your next project and lock in these low costs now. We are still safely building in the field and can have everything for your project planned, ordered and ready to go within a matter of weeks.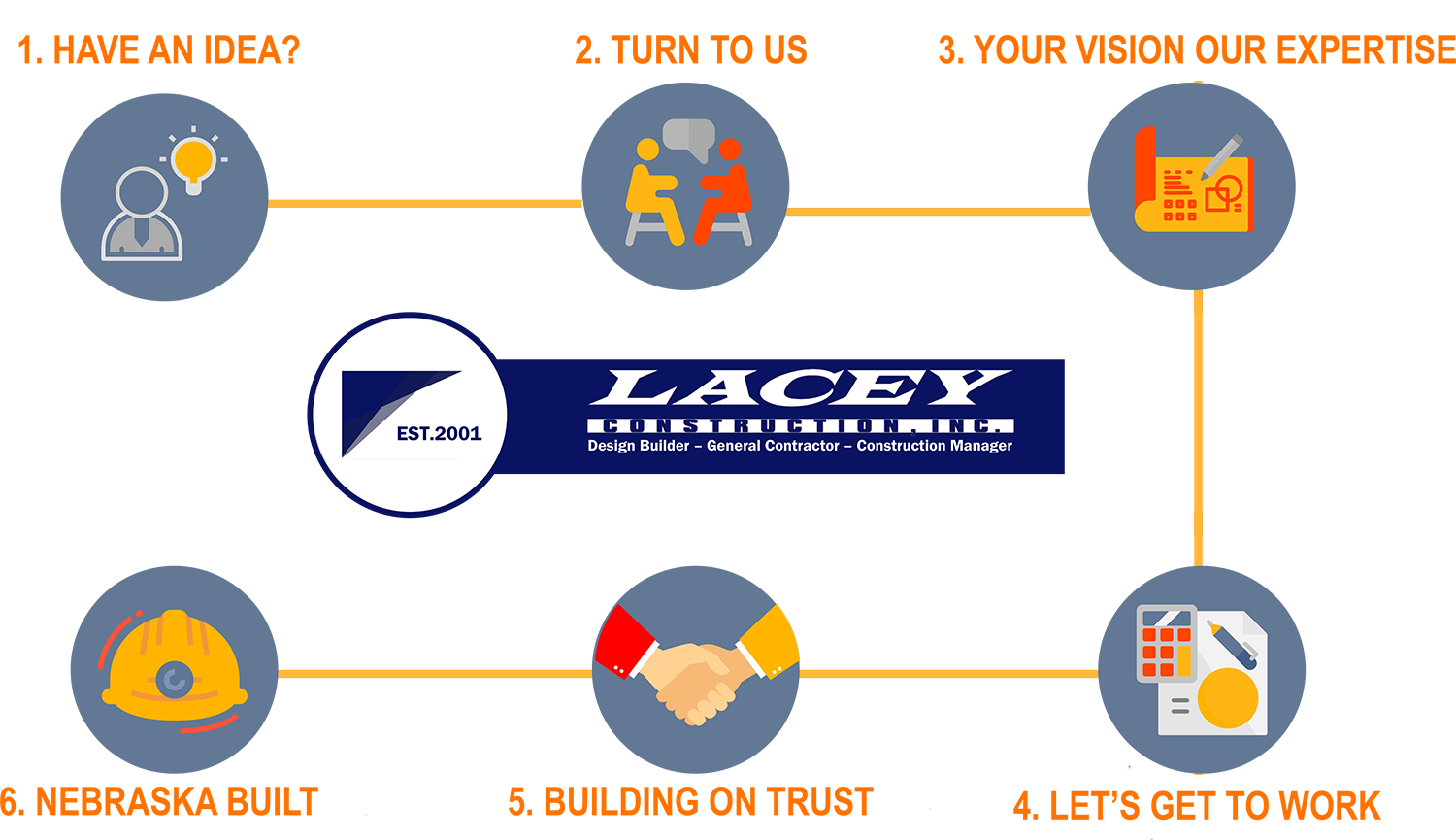 watch our process